office: AC201-C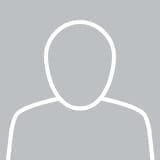 email: alisons@nipissingu.ca
phone: + 1 (705) 474 3450 x 4561
Education:
BHK, University of Windsor;
MHK, University of Windsor;
PhD, York University
Areas of Specialization:
​Biomechanics, with focus on movement in older adults.
Research Interests:
Quantifying changes in movement characteristics that occur across the later years of the life span (between older adults in varying age groups).
Defining the interaction of age and other factors, such as psychological factors (fear of falling, balance confidence), cognitive loading conditions (performing two tasks at the same time compared to one task on its own), and environmental conditions (heat, cold, varying altitude), on movement characteristics in older adults.
Predicting movement strategies in older adults, and relating these strategies to negative outcomes (falls, injuries).​